"If you think that good design is expensive, you should look at the cost of bad design."
Dr. Ralf Speth CEO Jaguar Land Rover
What is the cost of no design? We're visualising how no design, poor design, or badly thought-through design is expensive.
Too often, business managers and departments lean back on budgetary constraints and lack of money as red lights to design projects. But as US President Barack Obama said: "A budget is more than just a series of numbers on a page; it is an embodiment of our values.
Good and bad design can cost companies a fortune in profits and reputation.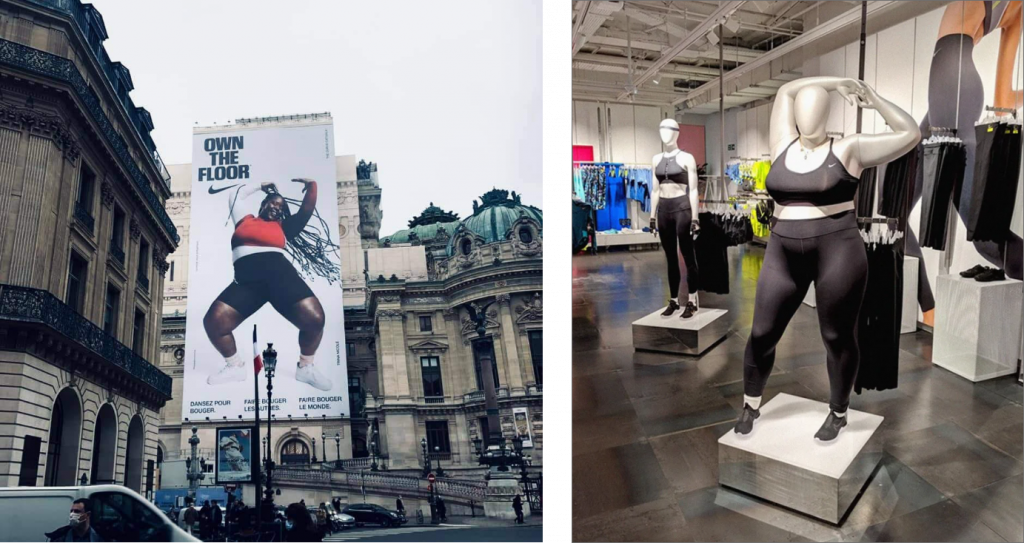 Nike received praise for designing plus-size clothes and mannequin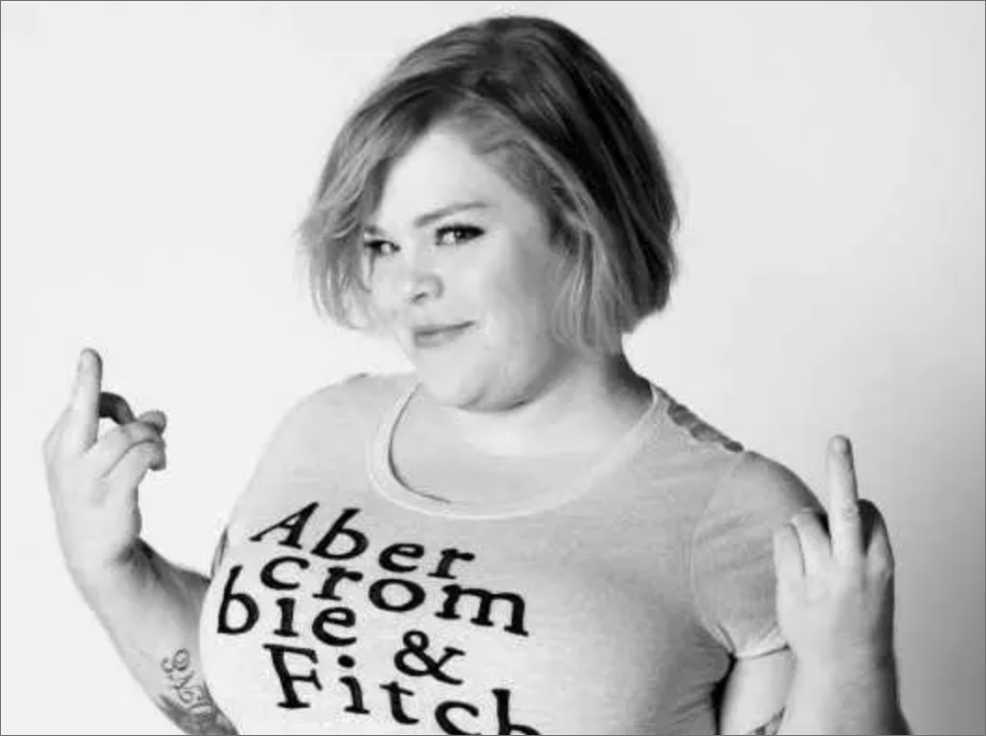 Abercrombie & Fitch took heavy criticism for excluding XL and XXL sizes from their stores.
Ultimately, the user needs to be at the heart of design. Users make or break products and often connect with invisible concepts buried deep within designers' work.
If you don't invest in your company, people won't either. Perception is everything if you want your product to be known. And popularity means profit.
The online world is a fast and rapidly changing landscape, and your business needs to keep up with the zeitgeist. A fantastic product needs to be backed up by exceptional customer service alongside a story and an experience. Yours can't be just another thing on the internet's virtual selves; it needs to speak in a language your customers understand and with which they can empathise.
American statistician Edward Tufte said: "Good design is clear thinking made visible, bad design is stupidity made visible."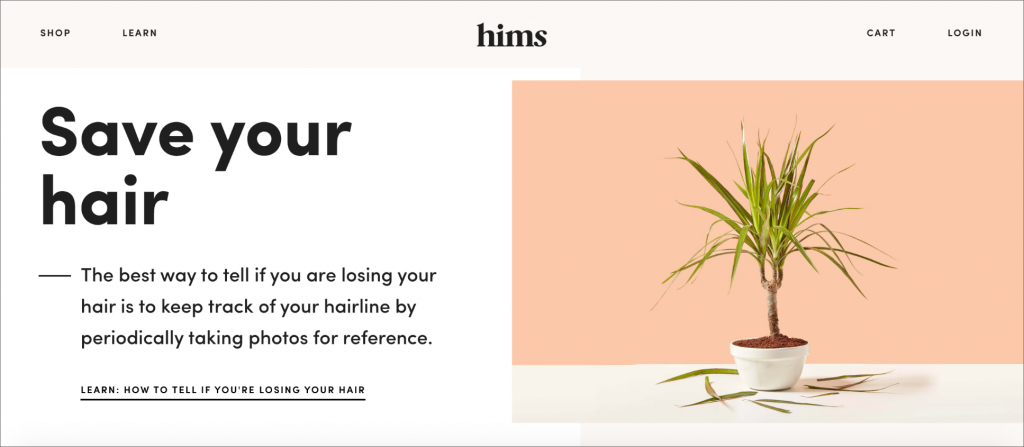 Example of good design, used by hims. How to approach in a smart way a masculine problem
You only get
one chance
to make a first
impression
The statistics and research vary for the first impression to form, from 0.05 seconds up to seven seconds, but we can all agree that it doesn't take long for people to gain a first impression. This covers everything from your customers to your marketing team to your neighbours.
People assess colours, symmetry, the amount of text, and much more in milliseconds.
Put simply, your company and product will go nowhere if no one likes the look of you.
People make visual-based comparative decisions.
Successful brands are the ones who use experience and emotions with a clear message to arouse
consumer interest.

A successful french brand who use humour as mean canal of communication
Design things people want and are achievable. Engage their senses. And remember, great visuals must be backed up by great content; content is critical.
As much as you need to make a first impression, it must be a lasting impression. When your potential customer imagines what they need, their first impression must be your product or brand. It's a rapid visual culture we live in, which is why no design is not an option.
You get
what you don't
pay
E-commerce in the US is expected to reach $740 billion by 2023, and 75% of people already shop online at least once a month. That's a mighty pie of which you'll want to get a slice.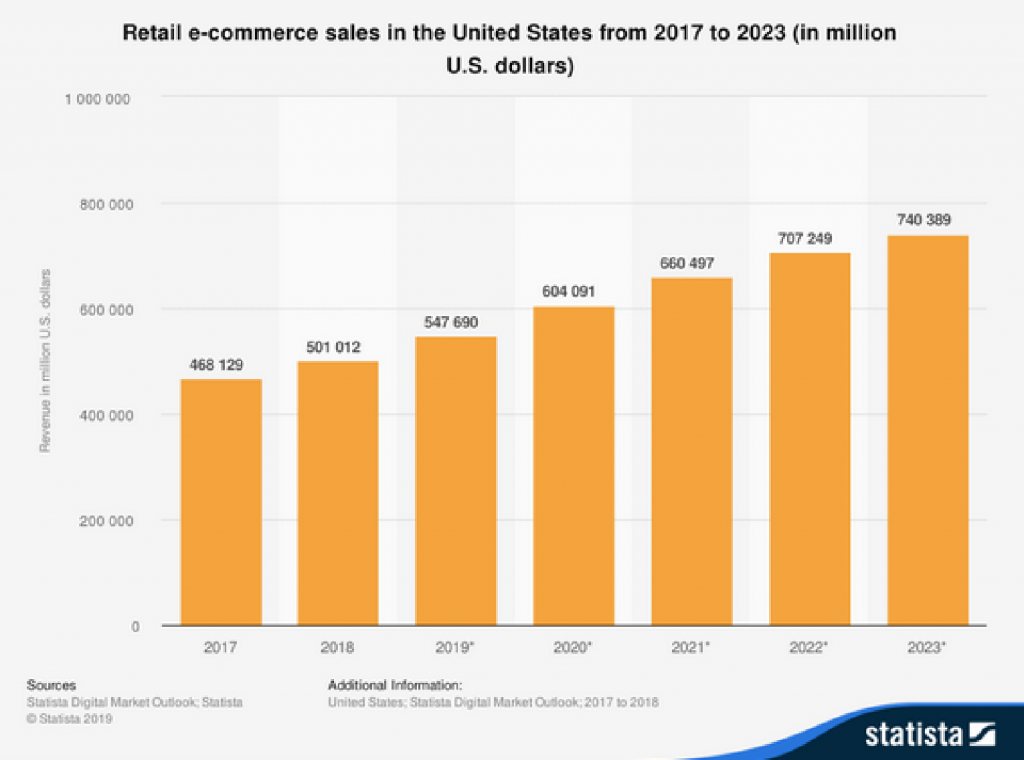 Some things are evident in website design, such as clarity (using a grid, easily readable fonts, and a logical customer path). Others take a different route.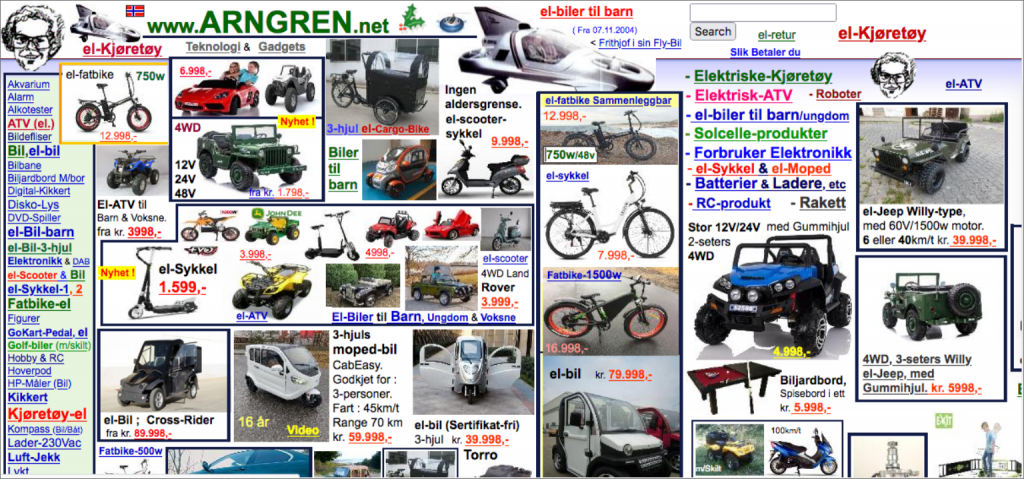 Arngren (https://arngren.net/) could be a terrific company. They have a lot of fantastic products. But you may not buy a scooter from their Picasso-inspired website.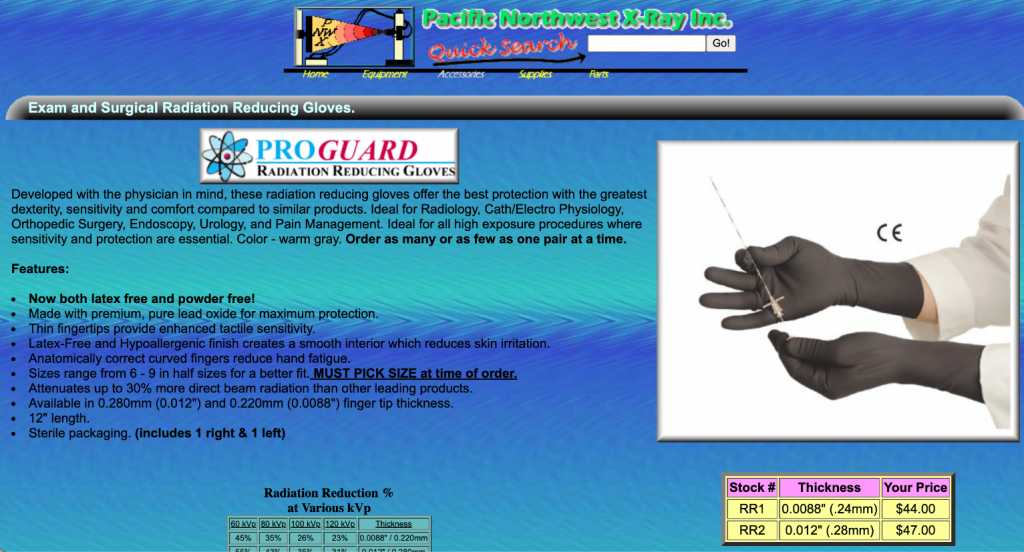 With this colour palette, Pacific Northwest X-Ray Inc. certainly makes it hard on people's eyes.
If you've built something that most people, or your required number of people, won't use, you'll need to start over. Remember, 28% of shoppers don't buy because they were asked to create an account before purchasing. More data suggest 61% of shoppers identify simple search and navigation as the most critical aspect of their online shopping experience.
You can't make up for
lost time
You will lose users through bad or little design. Negative word of mouth — social media, reviews that hang online.
People make irrational decisions online, and even if yours is the best product most suited to them, they'll move on if they can't buy easily. Trends move at a lightning pace, and it's essential to recognise that trending cannot replace user experience.
Those who rush products out may meet their deadline, but ultimately, they'll probably fail. Others may spend too long on the design phase, do it perfectly, then miss the curveball as people have moved on.
Designers need time to develop something that will work. Those operating budgets need to balance the time required with sufficient funding.
Do research, find your voice, and don't copy the market leaders. You'll get left behind, and that time is forever lost.
Think about these stats:
– 38% of people will leave a website with unattractive content or layout
– 57% won't recommend a website that doesn't work well on a mobile
– 88% of people are less likely to return to a website that offered a bad experience
– 75% of people make judgements about a company based on its website
[https://www.sweor.com/firstimpressions](https://www.sweor.com/firstimpressions)
Buy cheap, pay twice.
The true cost of starting all over again
Sure, you can get a logo for £50 from a hire-a-freelance website, but people will notice. You probably wouldn't go to a wedding in the cheapest suit in the charity shop for the same reason.
An iPhone's packaging is part of the purchase experience, its brand, its story, and the journey to buying this product. The consumer has been drawn into a wonderful, enjoyable world created by designers. It's a world that commands loyalty. This is how to become unforgettable.
Another road to being unforgettable is the cheap, corner-cutting one. Rushing out a product, relying on too small a sample audience, and ignoring research and development is the sure way to have to do it all again correctly, at extra expense.
Don't do your testing on the customers; they don't like it and will soon let you, and the internet, know all about why. By then, brand damage has already been inflicted.
There will be no repeat purchases and no good networking.
A small saving at the research and development stage may become a massive long-term cost in terms of brand and profit. You need to make sure people want what you've built, the way you've built it. Everything else will be a failure.
Why investing is building your future
Charismatic brands can reach market shares of 50% or higher while charging up to 40% more for generic products or services.
Studies **show that some design-led companies like Apple, Coca-Cola, and Nike, outperformed the S&P 500 Index by a whopping 219% between 2004 and 2014.
That charisma — and profit — doesn't come from thin air. Great design runs through the veins of their websites, social media, newsletters, packaging; every communication channel is covered.
We pay plumbers to fix our taps, IT folk to sort our computers, and pilots to fly planes. We don't know what they do most of the time, but we trust them, and they get the job done. We must apply the same logic to designers and developers.
Give them your personality, tell them why your product is your passion, show them how it will change people's lives and satisfy their needs. Designers feed off knowing how much you care and will inject that enthusiasm into their work.
People can see right through fake. Confide in your designer; let your character shine through. Be upfront and honest, and the consumers will come. You only ever get back what you put in.
User experience is at the heart of design and your business success. The cost of no design is high; lost sales, profit, and reputation.
And while some design is better than no design, the result is similar. Fast is fine, but accuracy is everything.
Do you have a need
for your marketing?
Please do not hesitate to contact us
I Book my free Consulting session
What if we decided to set you apart from the competition? Branding is our superpower