Consumers don't buy
what you do, but why you do it.
"PRODUCTS WITH A CLEAR WHY PROVIDE PEOPLE WITH A WAY TO TELL THE OUTSIDE WORLD WHO THEY ARE AND WHAT THEY BELIEVE IN. "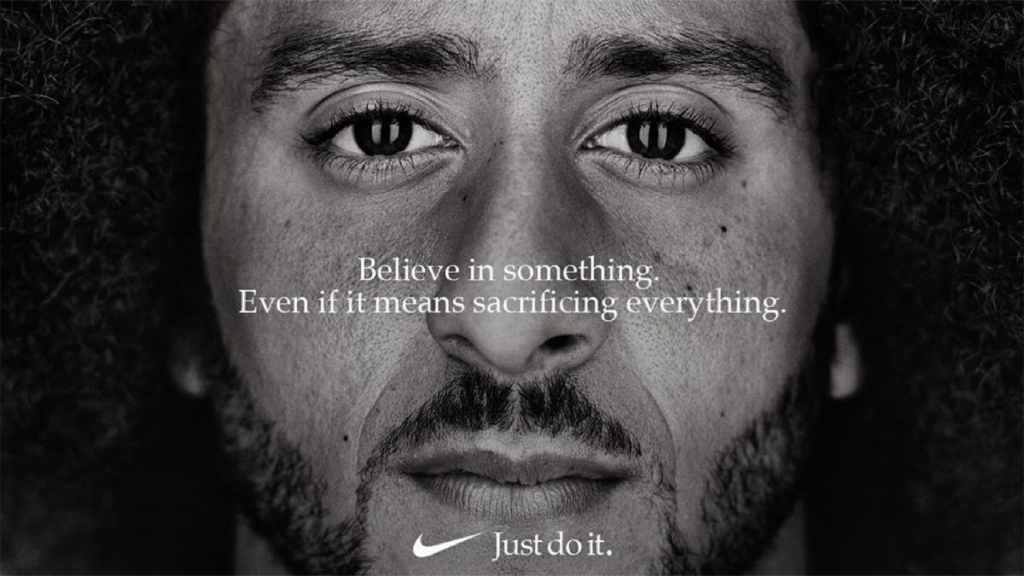 Selling a product is not enough. Instead, sell an idea, a solution, or a story. Simon Sinek understood this well when he said in his Ted Talk : Consumers Do Not Buy What You Do, They Buy Why You Do It. Consumers want more than a product; they want to dream.
Storytelling, also known as storyselling,is a powerful means of communication and marketing. It is designed to present your company's identity in a way that will never leave your audience indifferent.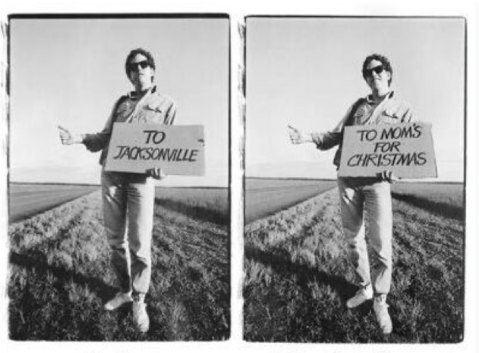 Let's take a simple example: a homeless man holds a sign that reads: "I'm hungry. Please help me". don't need to tell you how many people would rather look down on or ignore this man.
Now imagine this man with another sign: "My spaceship crashed. I'm trying to fix it." The message is appealing and makes people smile. Passers-by will be much more likely to pay attention to this man and help him.
This sign tells a story. It draws the reader directly into an adventure, even if it is obviously false. People like to dream, and that's what makes them act and ultimately buy.
Think big! To sell your product or service, you need to earn the love of your consumers. The best way to do this is to tell them your story, the story of your idea, and the solution you provide.
Ask yourself the following questions:
– Why do you think your business should exist?
– How does our business fit with your core beliefs?
– What are you doing o meet those beliefs?
Winning the hearts of consumers is done through empathy. To create empathy, you need to open up, and give a bit of yourself, the story of your idea.
Every good story has a beginning: start with "why." Why did you start your business in the first place? Making a profit is not the answer. Instead, it lies in the purpose and the values that you have. Make them dream; they will feel part of the adventure.
Telling
a story
to differentiate
Nowadays, the characteristics of the products and services we design often need to differentiate to stand out. So you have to find something else. You demonstrate your approach, inspiration, and universe with a story. This is what makes your solution unique!
Let's take the example of Airbnb. Their new approach is no longer to sell a night in a private home but rather to offer an experience to their customers.
Most companies know the What of their business and, the nature of their offer. This is rarely the differentiating factor from competitors. Some others know (How ?) they implement it: what is their competitive advantage, for example.
Very few really know (Why ?), the cause that motivates their activity in the first place. What inspired this impulse? Compelling storytelling starts with the why, then moves on to the how and finally, the what.
Nowadays, the characteristics of the products and services we design are often not sufficiently differentiating to stand out. So you have to find something else. With a story, you demonstrate your approach, your inspiration, your world. That's what makes your solution unique!
Take Airbnb, for example. Their new approach is no longer to sell a night in a private home, but rather to offer an experience to their customers.
4 ingredients for telling your company's story

1 – Identification
Good storytelling is one with which you can identify. Your audience must be able to imagine themselves
living the story you are telling them. What happens to your characters should reflect what they will experience if they buy your product or service.
The idea is to be able to incorporate the deepest desires of your consumers into your story.
2 – The experience
The next step is to show the experience that our consumers will have when they buy the product/service. This is the time to incorporate your marketing claims. The ending should reflect your solution's benefit to your consumer once they have consumed your product or service.
You can illustrate what would happen if your target had or did not have your solution: anything that makes your message clear and visual is good.
3 – Emotion
To make an impression on an audience, you need emotion: highs, lows, pain points, and solutions. For example, show the obstacles your consumer faces, which they eventually overcome thanks to the power of your solution: tension, friction, and emotions.
4 – The call to action
Netflix knows this and does it particularly well through its well-trained teasers, visible at the end of each series episode. They arouse curiosity and pleasure in their audiences, who have no choice but to *binge-watch* their content until the wee hours of the morning.
Like Netflix, you only need briefly announce what your consumers can expect. Once the other three ingredients are in place, the call to action must be kept simple and direct.
A quick taste of the offer you are proposing is enough to make your consumer want to find out more and go to your site, for example.
Storytelling: a tool to be used without moderation
Using storytelling to sell your product or service is a recipe that works very well: it is called storyselling. Once mastered, it can be used again and again in different formats. Repeating the story allows the audience to become familiar with it and retain it.
Communication channels in photo and video format (Instagram and Tiktok) are particularly suitable for showing your company's different facets. This way, you allow your consumer to get a little closer to their identity.
Let's not sell
a product

but the solution it offers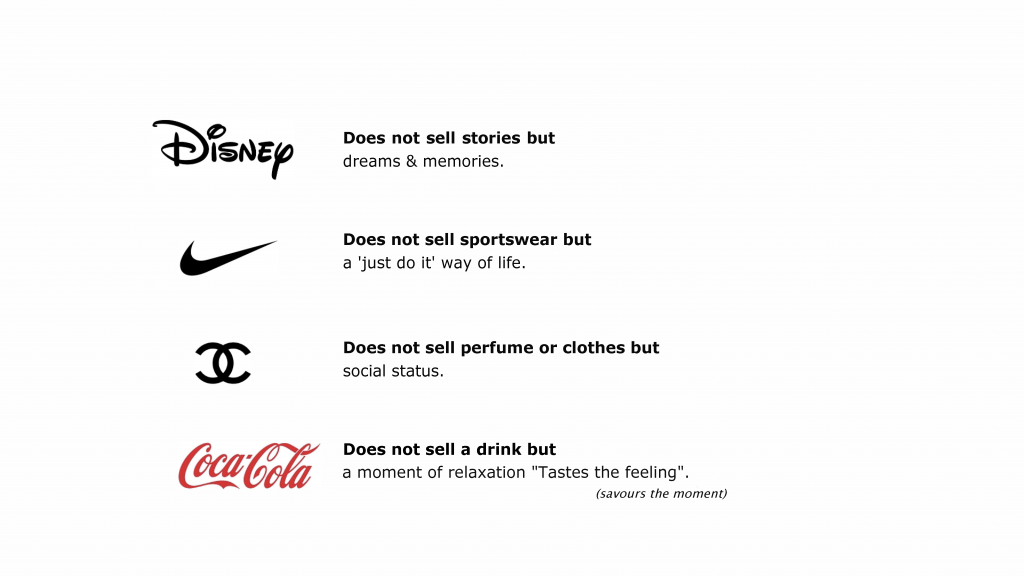 Apple doesn't sell phones; they sell a beautiful object that makes your life easier. Nike doesn't sell shoes; they sell the assurance that anything is possible: "Just do it." Michel & Augustin do not sell cakes but rather a return to childhood and authenticity.
The consumer no longer pays attention to the product in itself but rather to what a product brings them. The question of "Why?" echoes another question that is indeed central to a company's positioning: What is the problem, the pain point we want to address?
Selling a story to a consumer also means showing them the answers the offered product provides. It's about demonstrating the value of the company's offer and why they should buy into it.
Do you have a need
for your marketing?
Please do not hesitate to contact us
I Book my free Consulting session
What if we decided to set you apart from the competition? Branding is our superpower