Visual Identity - Storytelling - Strategy - Packaging - Social Media
- Visual Identity - Storytelling -
- Strategy - Packaging -
- Social network - Website ( soon ) -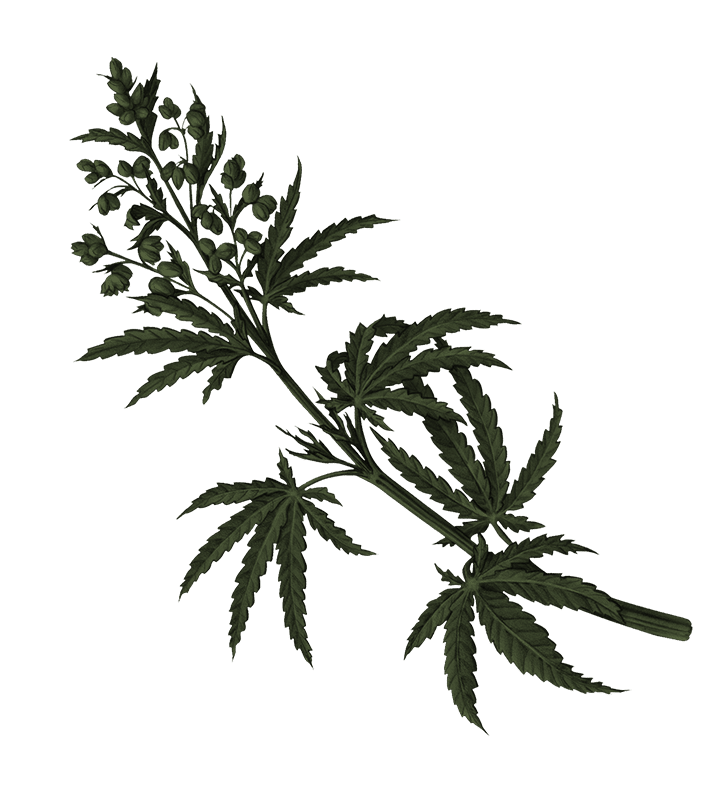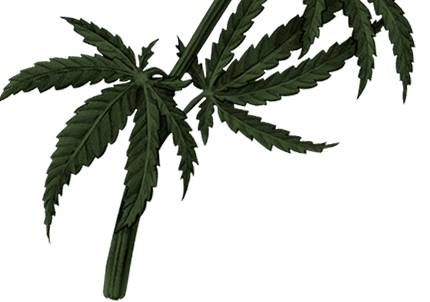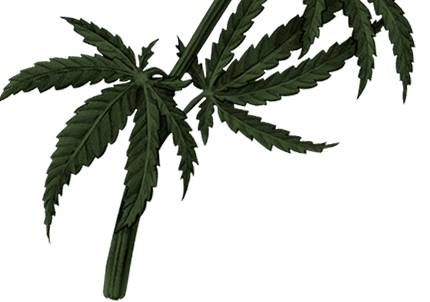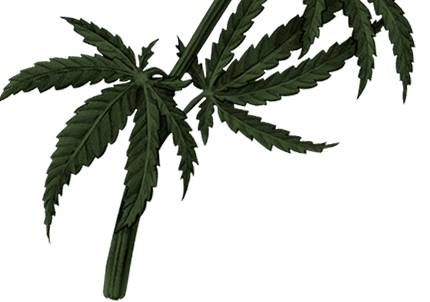 The world is waking up to the benefits of CBD (Cannabidiol, a chemical found in marijuana).
Society is moving towards soft and alternative medicine as wellness research flourishes. CBD, a long-ignored and often outlawed substance, is riding society's evolution and adaption to its widespread use.
Create a visual identity for a CBD brand.
To convey the values of the brand and allow it to become part of consumers' daily lives. To create an identity that makes the product desirable and breaks the recreational image associated with THC (Tetrahydrocannabinol).
The analyse
The CBD field is rapidly expanding, but the competition is struggling to establish clear messages or postures. There is a lack of market positioning, and many trends are followed without adding value to CBD. The analysis of the US market is the reference for comparison and allows us to see what is best practice in the field.
The solution
We are working hard on our positioning; we are a well-being brand with quality products and strong values that will help the product gain credibility. We want to democratise the use of CBD and make everyone more comfortable with the idea of trying it and enjoying its benefits. We want to deliver the best possible experience on the market through various means and by getting closer to our consumers, who we treat with care. Our values are rooted in our new name, which reflects our brand's essence, the balance that everyone seeks to re-appropriate and resonates with the design of the products. We are modern and offer quality, but also simple and transparent. We convey confidence and serenity because that is what our product offers. Starting from a global and multi-media approach, we will act on the whole of our communication chain.
– Visual identity – Social networks – Print / Packaging – Editorial design – Art direction – Digital experience
We take our time to do things, but we do them well. It is crucial to include the consumer in this change to consider their desires and expectations.
LIRE LA SUITE

Bringing add value
It's not just about selling a product; it's about creating a community. We need to be content creators, highlighting the benefits of CBD:
* Calming anxiety and reducing stress
* Relieving pain and soothing joints
* Helping muscle recovery in sports and increasing sleep quality.
We do this through social networks, Facebook and Instagram. Still, we can go further and partner with events related to similar vocational areas, like yoga. Putting our consumers at the heart of our brand, bringing back their stories and testimonials will be a strength. Reviews support any potential customers. What each customer sees in CDB is personal, and personal unity is a strength to put forward. It might be interesting to make a consumer guide available for each product on our site.
LIRE LA SUITE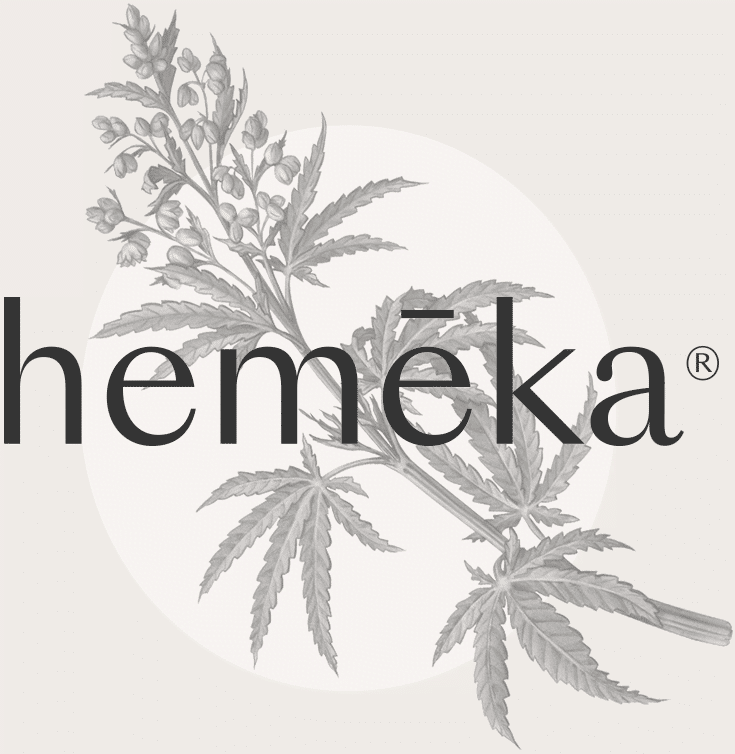 For Hemeka's Equilibr product, we applied the finesse and quality of Swiss typographic design studios.
a b c d e f g h i j k l m n o p q r s t u v w x y z
1 2 3 4 5 6 7 8 9 0 ! ? $ ` % & ( ) =
as a differentiating factor
A cohesive brand helps to make a positive first impression, increase sales and become more recognisable.
By standing out from our competitors, we become memorable.
Natural
Floral
Balanced
Wellness
Simple
Accessible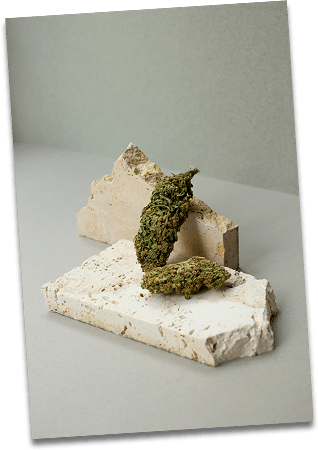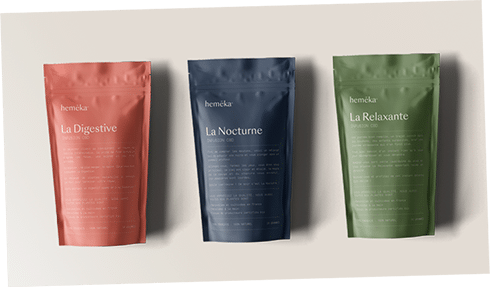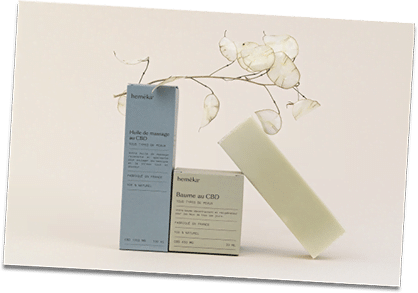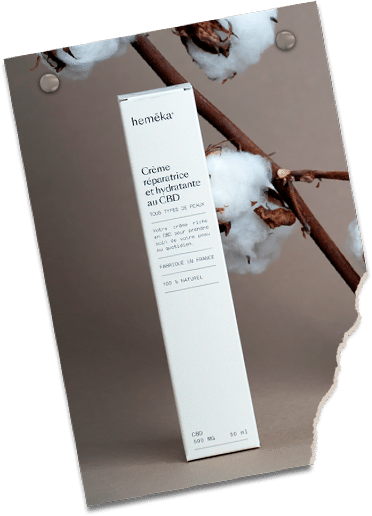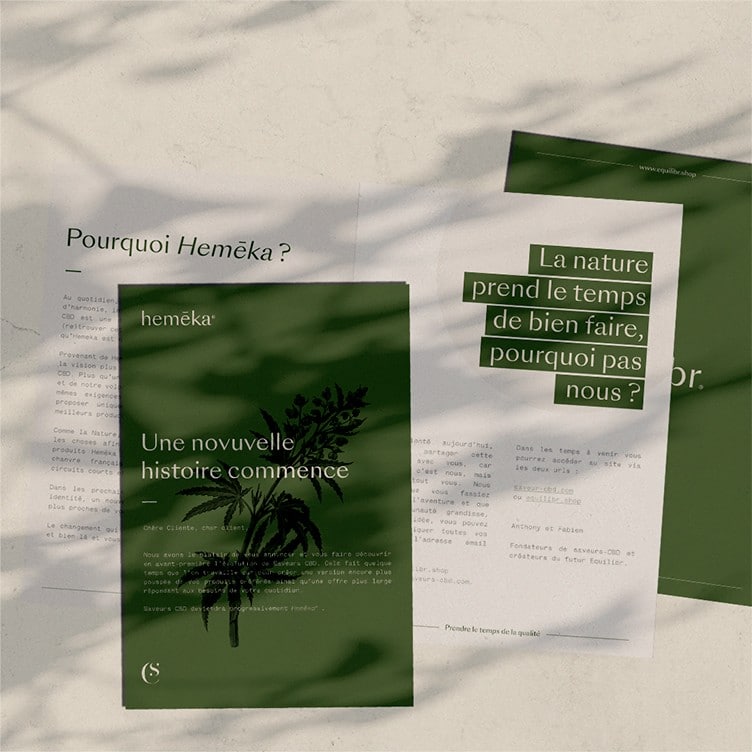 Commu
nicating with our consumers
It means knowing how to reassure them when they need it.
In our daily lives, we are all looking for well-being and harmony, both internally and externally. For us, CBD is one of the answers that allow us to (re)find this much sought-after Equilibr naturally.
Equilibr is the more complete, more advanced and more modern vision of CBD Flavours. More than a change, it is the continuity of our work and our will to democratise CBD. All this while keeping the same high standards and selection criteria and offering you only quality products from the best French producers. We take the time and care to do things right to meet your expectations.
All Equilibr products will be made in France from French hemp. The process is ecologically responsible as we use local products sourced nearby to reduce our carbon footprint.
In the coming months, you will discover our new identity, with fresh product ranges from infusions to cosmetics and more. Our new website and social networks will bring us even closer to you, highlighting our products and how to use them.
The changes will take place gradually, and we think you will love them!
Today, our desire is to share this new feature with you because we are saveur-CBD, but above all, we are you. We want you to be part of the adventure and for our community to grow.
With this in mind, you can send us all your ideas to the following email addresses:
In the coming months, you will be able to access the site via these two URLs :
Founders of saveurs-CBD and creators of the future Equilibr
… and make them
.
smile at other times
'' We didn't invent hot water
but the infusion
that goes with it''
The idea behind our products is to convey the simplicity and accessibility of our brand. CBD is too often linked to traditional cannabis and its psychotropic effects. There is a lack of credibility in the industry. Consumers need to have confidence, which means understanding what they are buying. This is one of the reasons why we use a particular tone; we seek proximity with our customers. We do not promote a miracle product. We remain humble about the effects of our products and let consumer opinions prevail. The best communication today is still word of mouth and social networks. The quality of our products speaks for itself, thanks to the community we are building.
Our packaging remains simple as we don't pretend to sell a luxury product. It demonstrates our attention to detail, quality, and values (French products, hand-harvested, non-GMO and THC free).
We aim to provide the most enjoyable experience possible.
By contextualising our descriptions, we want to wink at our consumers and make them smile. That's what a good time is all about.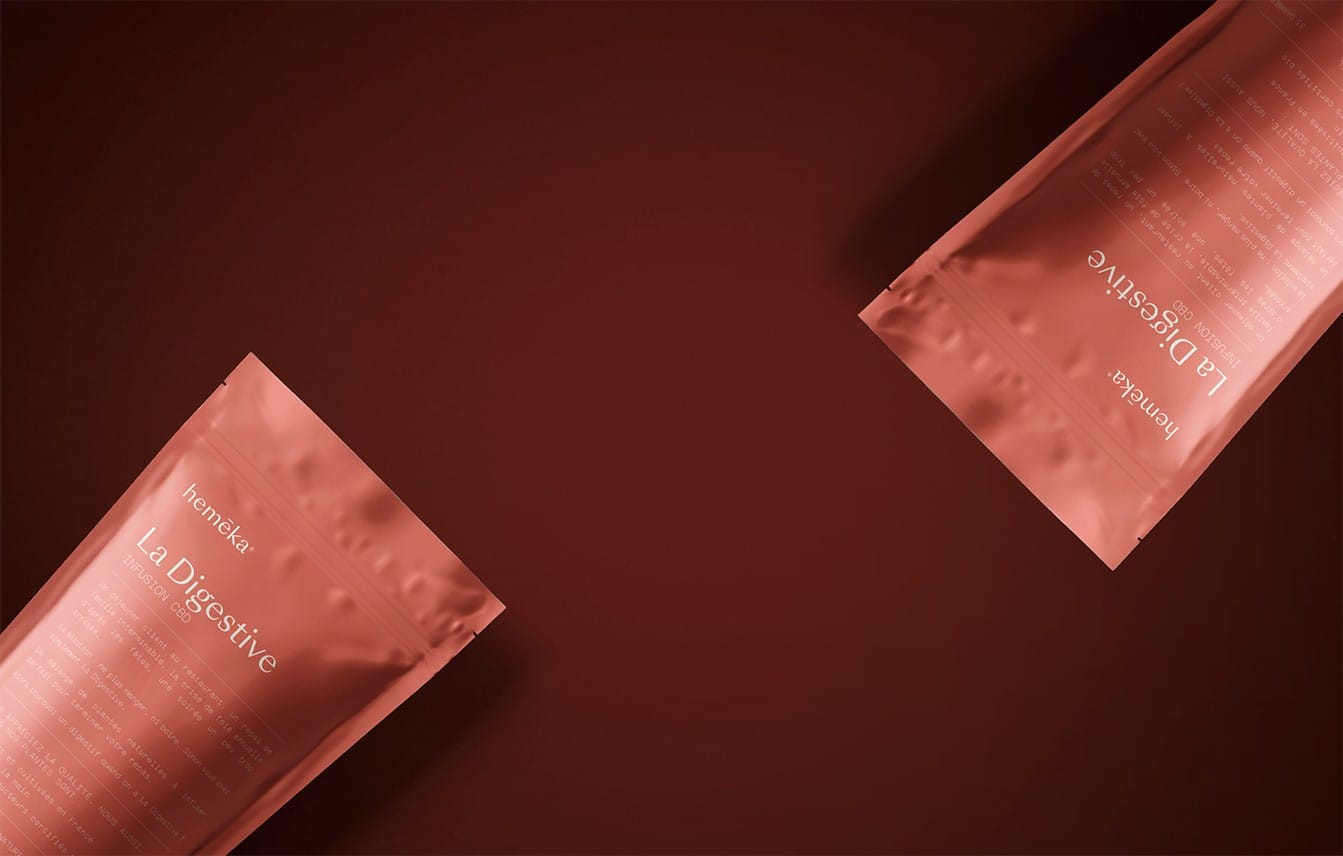 La Digestive
A client lunch in a restaurant, an extended family meal, the annual post-holiday liver attack, a night out with too much wine. We've all overindulged at some point. The solution? Stop eating and drinking.
Or, simply take La Digestive. It's the perfect blend of natural plants to infuse to finish your meal. So why have a digestif when you have La Digestive?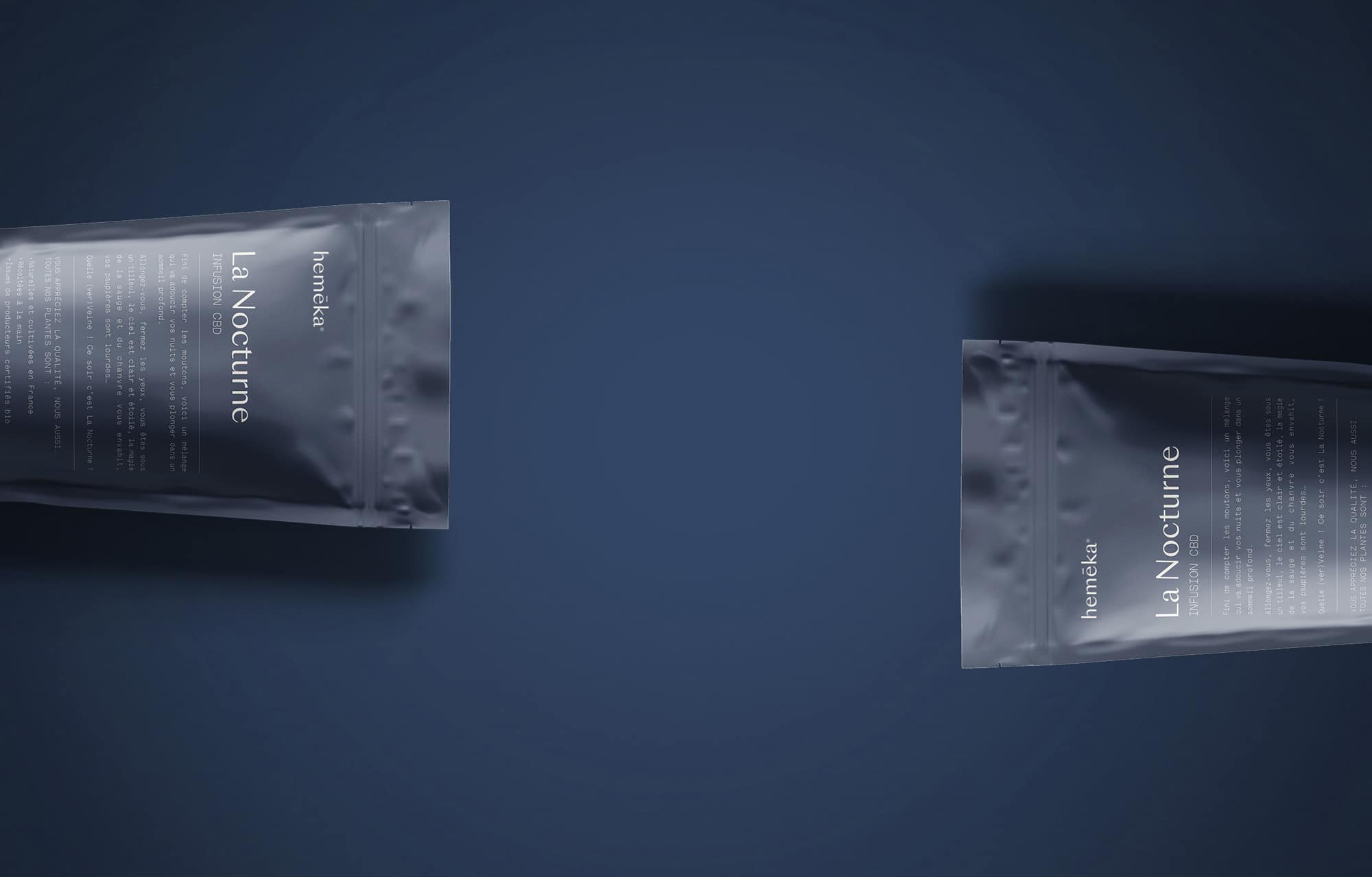 La Nocturne
No more counting sheep. Here is a blend that will soften your nights and release you into a deep sleep.
Lie down and imagine you are under a lime tree. The sky is clear and starry, the magic of sage and hemp overruns you, your eyelids are heavy.
Nocturne is like a grandmother's remedy, passed down the generations. And you know what? Our grandmothers are usually correct, so a warm cup of Nocturne and off to bed!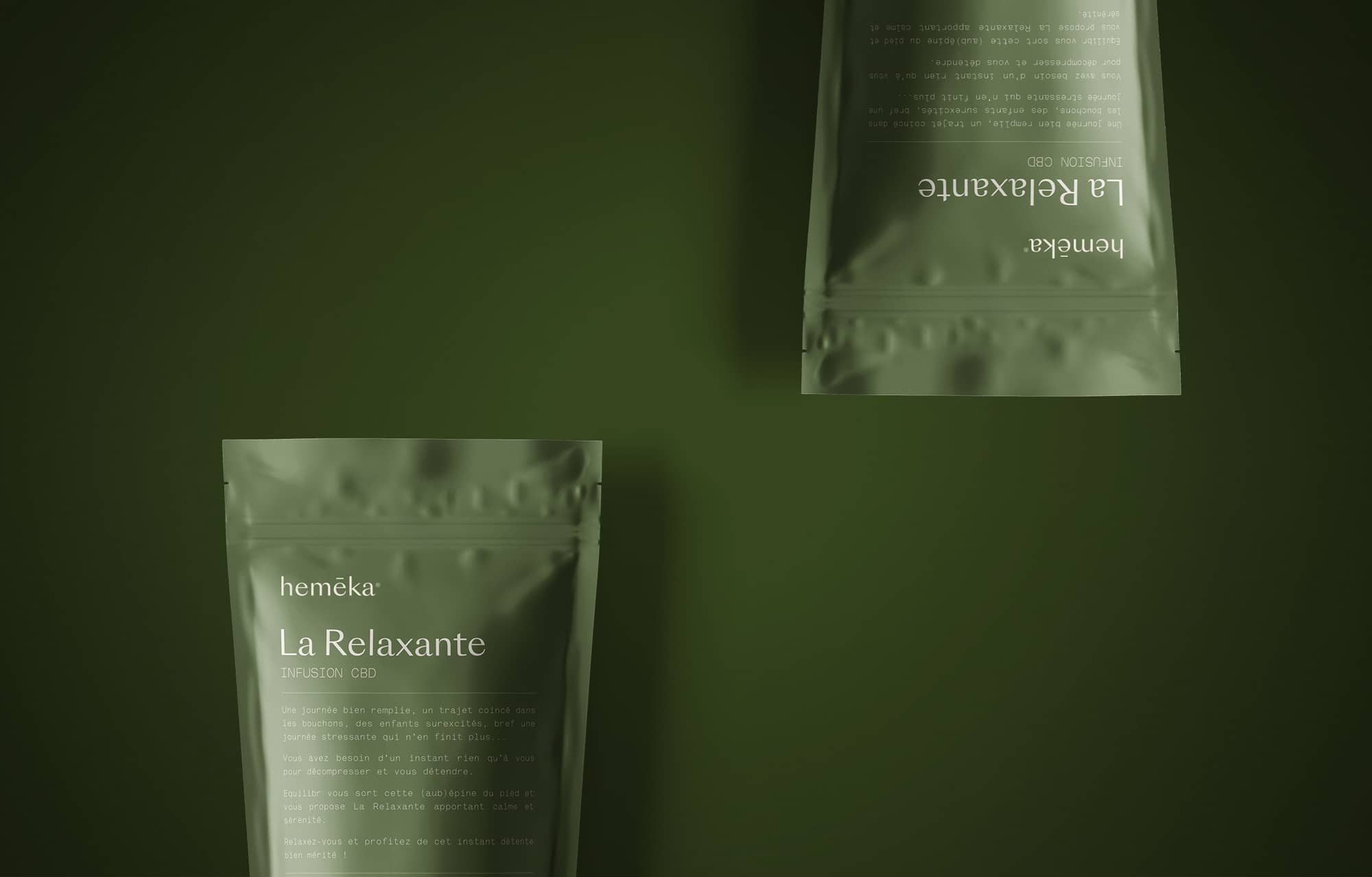 The Relaxante
In a bad mood? Stuck in traffic on the way home from work? Children crawling up the wall? Every which way, it's a stressful day that seemingly never ends.
You need a moment to yourself to unwind and relax.
Equilibr takes this thorn out of your side and offers you La Relaxante for calmness and serenity.
Relax and enjoy this well-deserved moment of relaxation!
+39% followers | +50% more likes & x2 the engagement rate
After 3 months …………………….. …………….
+39% followers | +50% more likes & x2 the engagement rate d'engagement
After 3 months …………………….. …………….